If you want an amazing experience during your holidays, luxury hotels have much to offer. Most importantly, they will give you a better value for your money, and grant you access to several once-in-a-lifetime experiences.
For example, as a guest of a luxury hotel in Australia, you may enjoy an elegant high tea event or find the perfect spa package in Melbourne. Most importantly, you can always find a good deal to book your room in a luxury hotel and enjoy your next holidays.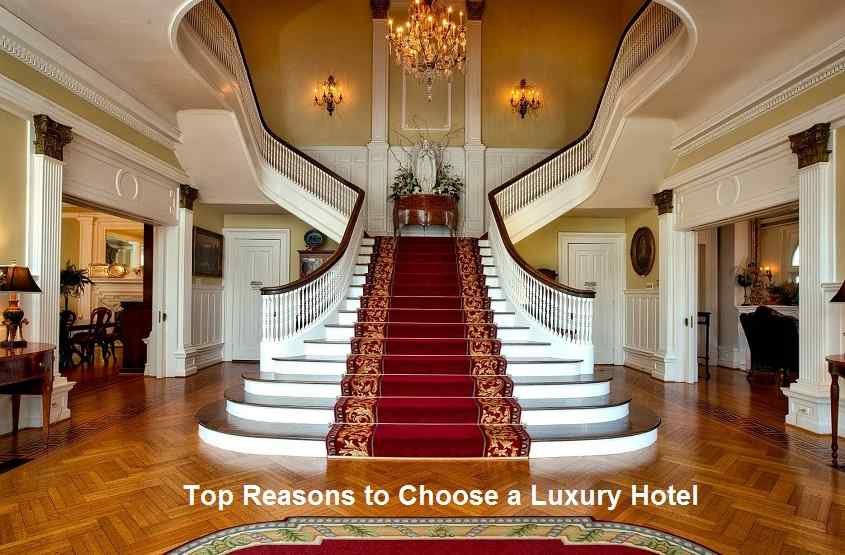 Better Value
Although luxury hotels tend to be expensive, you are most likely to get a better value for your money than just booking a cheaper alternative. In fact, they provide an excellent service, and some additional amenities and perks may be already included in your room's fees.
Relax
For the majority of travellers, going on holiday means only one word: relax. If you are desperately looking for one way to leave all your troubles in your office for a while and forget about your chaotic lifestyle, then luxury hotels are the best choice.
These places often offer spa treatments and massage sessions. Besides, they usually have "child-free" areas, where only adults are allowed. Here you can enjoy yourself, read a book or have your manicure done in a quiet environment.
High-Quality Food
While on holiday, you may not be able to cook your own food. On the other hand, you may not like the idea of going to different restaurants every day. If you still want to spoil yourself with some good food without spending a fortune, then you can rely on a luxury hotel's cuisine.
These hotels usually employ the best chefs, and they will give you better value for your money, offering every day healthy and fresh food. Besides, you will not need to experiment with random restaurants in your area trying to get your dinner.
Rooms
Luxury hotels always have the most beautiful and comfortable rooms. You don't need to book the presidential suite to enjoy a cozy and comfy space where you and your family can have some rest and relax. Some rooms are so beautiful that you will want to spend all your time there!
Beds
If you want to relax and sleep on one of the most comfortable beds you have ever tried, then it is time to book your room in a luxury hotel. These beds are always large and comfortable, with heavy and silky sheets. Most importantly, you always get a large number of pillows!
Security
If you are travelling with your children, or if you are carrying your valuables with you, you must choose a hotel that can provide you with the highest levels of security. Luxury hotels often feature CCTV cameras and provide their guests with a special card to access their rooms. In many cases, these cards are needed to use the elevator as well, making your room basically inaccessible for intruders.
Exceptional Service
There's nothing better than the service offered by luxury hotels around the world. The staff will always make sure that you are happy, if not spoiled. This includes some little perks, such as welcome drinks on your arrival, flowers in your room, private car park, butler services and even bespoke tips and advice for your chosen destination.
Better Neighbourhoods
The majority of high-end hotels are located in city centres or, in general, in lovely scenery and surroundings. Sometimes, these places are next to green areas, tram or train stations, open areas or main attractions. In other words, a luxury hotel usually comes with a better, and safer neighborhood.
Great Views
Luxury hotels are usually located in tall buildings, which provide the best view of the city. Even if your room is not at the top of a skyscraper, you can still have access to the hotel's rooftop patio, where there may be a bar or restaurant.
This is definitely the best place to enjoy a drink with your friend, sunbathe or just look at the city feeling like a true queen or king. Most importantly, in many cases, this is where the pool is, so don't forget to pack your favorite swimsuit and your sunglasses!