To Travel on a budget does not mean that you cannot see all that India has to offer. There are a lot of places around the vast country that are very budget-friendly. If you are planning to travel to India, it is best to plan to stay on your budget.
Goa
If you want to enjoy the beach while you travel to India, Goa is the best place to go. It is a tourist favorite and very easy on your bank account. While the beaches of Goa are a must, there is a lot of Goan history to experience as well.
During a trip to Goa, you can explore the forts and Portuguese architecture. There are also world heritage sites that you can visit. The villages of Goa are lined with palm trees, and the easy vibe will make you want to stay.
Ideally, you will want to spend at least three days and two nights in Goa. This gives you enough time to appreciate everything from the forts to the beautiful Dudhsagar falls. Decent accommodation and beach huts also offer affordable nightly rates.
 Gokarna
If you want to experience the Indian beaches with fewer people, Gokarna is the place to go. The Om Beach near Mangalore is one of the best budget-friendly destinations if you want the beach alongside some peace and tranquility. If you get a bit restless, there are a lot of water activities that you can take part in as well.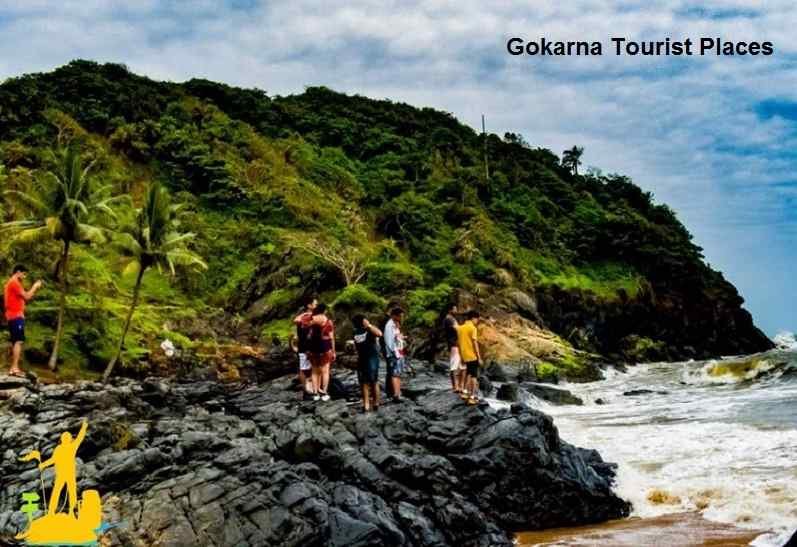 Should you want to get away from the beach for a while, you can go trekking. You could also visit the Mahabaleshwara temple or hire some boats with the local fisherman to experience the water. To get the full experience of this area of India, you should spend three days and two nights there.
Darjeeling
If you want a unique experience while working on a budget, you need to take a trip to Darjeeling. The home of the famous tea, Darjeeling, is upon the hills and offers an amazing view of the sunrise. You can also be mesmerized by Kanchenjunga and escape from all your worries.
The trip to Darjeeling is as exciting as being in the area itself. You can take a toy train from NJP to Darjeeling for less than it costs to take the bus. There are also jeep rides that cost very little per person.
While in Darjeeling, you should take a trip to the tea estates where you can relax with a cup of Darjeeling tea. You can also visit the Peace Pagoda or the Ghum monastery. If you want a bit more adventure, you can go river rafting in Teesta or trek in Sandakphu. While it is a little more expensive to stay here than in Goa, the experience is very different.
Sikkim
If you want to travel to India in February, this is one of the best budget destinations. Sikkim is a great place to visit for everyone, and it caters to couples, friends, and families. Here you will be able to take in the scenic views of the Himalayas while enjoying the wonderful climate.
The area has a strong Tibetan Buddhist culture that you can experience alongside some amazing and delicious food. There are a lot of walks you can take along the foothills of the mountains. This is one of the best destinations for anyone who loves the outdoors.
While you are in Sikkim, you can go for a yak ride or trek through the landscape. You can also visit Gangtok or Lachung. If you are in for a bit of adventure and head to Gangtok, you could go paragliding.
If you don't want to go over your budget then there are a lot of pocket-friendly hotels in the area. There are also a number of hostels and dorms that you can stay in for very little. The food is also cheap, and there is a lot of it.
Hampi
Another great destination for February visitors is Hampi, which is never too hot or too cold. This is the best place for any budget travelers who love history. You will be able to relive Vijayanagar history as you wander around Hampi. This is also a great place to visit during the first week of November because you can catch the Hampi Utsav.
While there, you should visit the Hemakuta hill temple or the Virupaksha temple. You can hire a bike and ride around the area and survey the land from large boulders that dot the landscape. If you want some excitement, you can go cliff jumping as well.
Traveling to India does not have to break the bank, and there are a lot of great places you can visit on a budget. There is a destination for everyone, from beach lovers to history buffs. There is also a destination that will suit the budget of any traveler.